What Are Same Day Dental Crowns?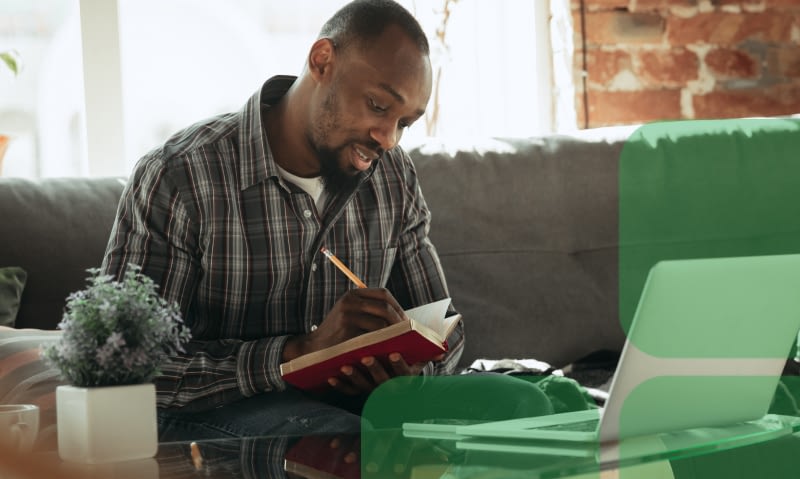 You can restore your dental health and save time.
As adults, we often find ourselves fighting the battle of too much to do and not enough time to do it. When we get into these situations where there isn't enough time, one of the things we forego is our trip to the family dentist. After all, if it seems that we can barely find the time to take a shower, other self-care items, including our oral care, will take a backseat.
Unfortunately, if we are experiencing tooth decay, a trip to the family dentist is needed. And sadly, cavities don't just go away all by themselves. Ignoring a cavity and not getting a crown when your family dentist recommends it will allow it to grow in size and worsen in its severity. One cavity can lead to another before long. As decay progresses, your teeth become more brittle, making them more susceptible to cracks and breaks.
Dental crowns prevent the need for tooth extractions due to tooth decay. Once you have a tooth extracted, it can harm your ability to chew food, and it can also be detrimental to your future dental health. Thus, your family dentist will place a crown in the following situations:
Your tooth has a severe crack.
There isn't sufficient tooth remaining to support a large filling.
Your tooth has endured a root canal procedure.
Your tooth has severe discoloration.
Your tooth is chipped or misshapen.
Traditional crowns take two or more visits to the family dentist.
Getting a traditional dental crown generally involves two visits to your family dentist. During your first visit, your dentist will examine your damaged tooth, remove the decay, and take an impression of the prepared tooth. In some cases, this may involve a root canal. The impression is taken with a casting material placed into a dental tray. The tray is then inserted into your mouth for a short period to harden the casting material. The tray is then removed, and the cast of your tooth is sent to a lab.
During this waiting period, while the case is at the lab to create your custom crown, your family dentist will place a temporary crown over your damaged tooth to protect it and prevent more damage. You will then return to the dentist a week or so later to remove the temporary crown and get your permanent crown placed.
They are a time-saver for busy adults.
If you are a busy adult in Greensboro, NC, and are experiencing tooth decay, you may be interested in the time-saving convenience of same day dental crowns. Same day crowns are a popular cosmetic dentistry procedure. With a CEREC crown, Dr. Farless and Dr. Locklear can conveniently design, create, and position your crown in your mouth all in the same day.
The CEREC system uses modern cosmetic dentistry technology. It provides your dentists at Farless Dental Group with everything they need to design and mill your crown while you wait in the chair. With same day crowns, you'll be able to get back to your busy life in no time, and your oral health will be all the better for it.
The Advantages of Same Day Dental Crowns
You may be wondering about the additional advantages of same day crowns. A CEREC-derived dental crown is just as good as a dental crown that is constructed in a lab. While there are different materials for different purposes, the choice most often used is Ivoclar's Emax, also commonly known as IPS e.max. This material is metal-free and highly durable.
Additional advantages of same day dental crowns include:
Restoration of function: If your tooth is damaged or broken, it will harm your smile's appearance. Damaged teeth can also harm your speech patterns and eating habits.
Injury prevention: Avoiding a crown after your dentist has recommended it makes your tooth more susceptible to injury. Further, if you take the traditional route and take too long between your temporary crown and permanent crown's placement, the chances of your temporary crown becoming loose will increase. This can cause injury to other teeth in your mouth and can also harm your gums. With same day crowns, less drilling is required, which means more of your natural tooth structure can be preserved.
More comfort: The precision gained by the CAD/CAM technology used to make your CEREC crown provides a more accurate and comfortable fit. Dr. Farless and Dr. Locklear will take digital impressions of your mouth so your dental crown will fit precisely.
Cost savings: Though traditional crowns and same day crowns have similar costs, there are financial savings with fewer visits. One less appointment means more money in your pocket.
Farless Dental Group provides same day dental crowns for your convenience.
If you are ready to treat your cavity and don't have the time for multiple trips to the dentist, a same day dental crown might be right for you. If you need a dental crown or would like more information about the same day crown process, you can request an appointment on the Farless Dental Group website or give us a call. We look forward to seeing you.