Welcome to the Farless Dental Group Family
Entrusting our practice with your oral health is a privilege we take seriously. From your first appointment with us, we strive to make you feel welcomed into our dental home and confident in our team's approach to dental care.
We have two main objectives for your New Patient appointment. Firstly, we want to get to know you as a person and begin developing a trusting relationship we hope continues for years to come. Secondly, we want to learn everything we can about your smile, including past dental history, current oral health, and future goals you might have for cosmetic or restorative care.
Your dentist will perform a comprehensive oral examination and review the digital X-rays we've taken at the start of your appointment. You'll also be introduced to some of our favorite pieces of dental technology, like our Primescan and Primemill technology. After your examination, your dentist will speak with you about your oral health, any signs of trouble he spotted during the exam, and what the next step is for your smile.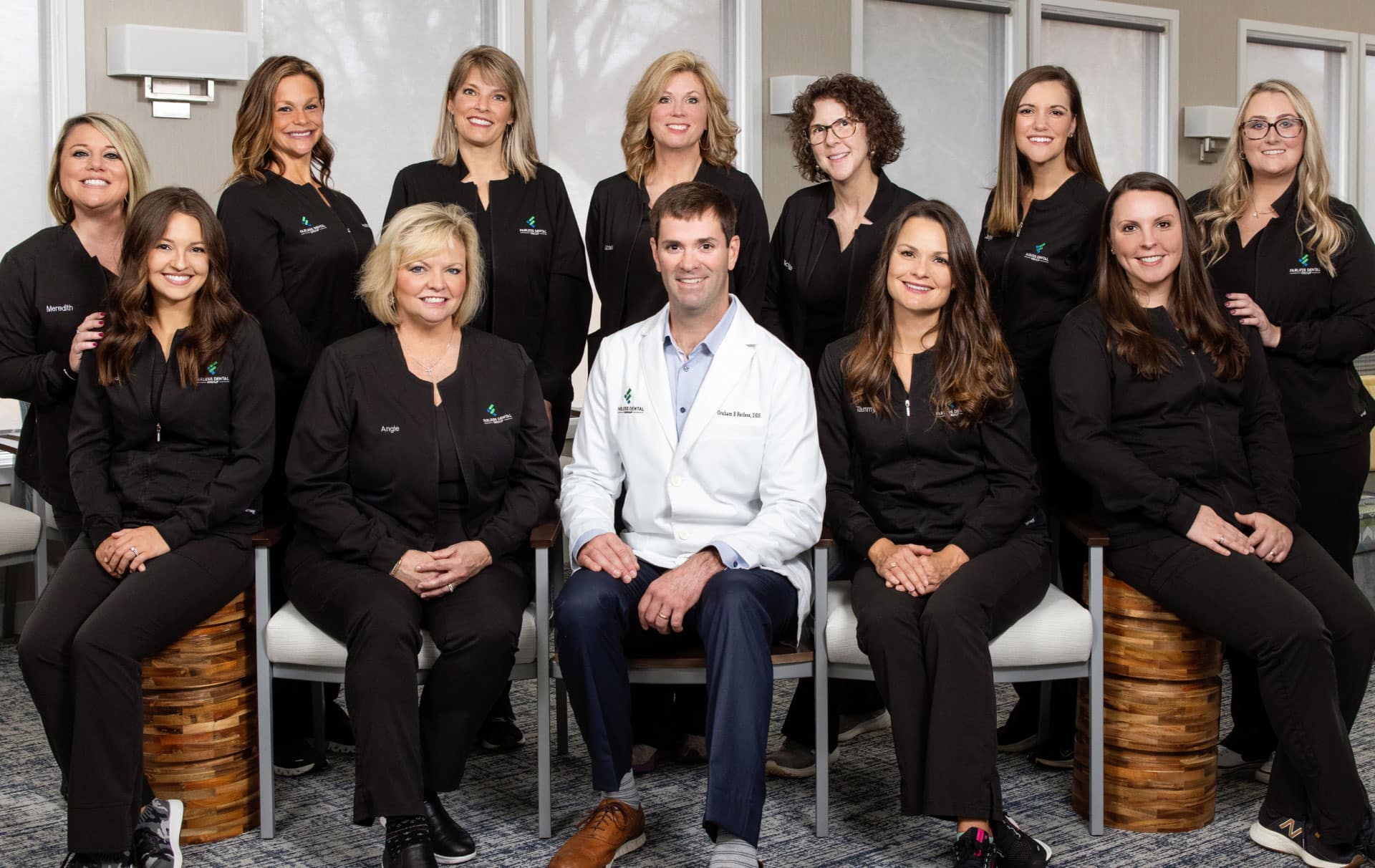 The Farless Dental Group team is a tight-knit family that shares the same goals for providing a superior level of dental care to individuals and families in Greensboro. Our team consists of two expert dentists, skilled dental hygienists, talented dental assistants, and wonderful office administrators. We are a hometown dentist office with the latest technology, tools, and training to better care for your dental needs.
Smile More with Farless Dental Group
The Farless Dental Team will meet your family and cosmetic dentistry needs and provide the comfort and peace of mind you deserve!