10 Benefits of Same-Day Crowns
January 30, 2019
/
/
Comments Off

on 10 Benefits of Same-Day Crowns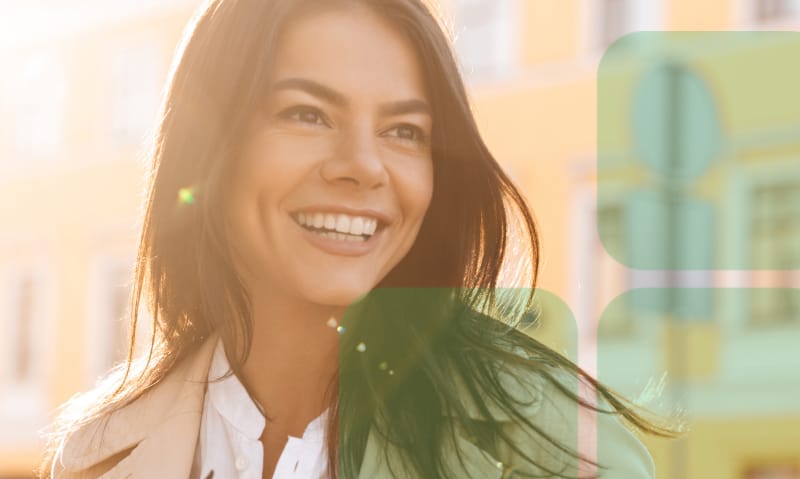 Smile-restoring Crowns
If you have a damaged or decayed tooth, a dental crown can allow you to reclaim the health, function, and beauty of your smile. So why do so many patients avoid crown treatment? Because the traditional process of getting a lab-created dental crown is nothing short of gooey and time-consuming, only to end up with a metal tooth that sticks out like a sore thumb! Anyone wishing for same-day crowns?
Well, things have changed! Thankfully, technology has revolutionized how we treat and restore your teeth. Here's how our in-office CEREC system takes the inconvenience out of crown treatment and makes your smile restoration enjoyable, efficient, and effective.
1. Same-day crowns are completed in just one visit.
While we sure do love seeing every one of our patients, we also love helping you save time and avoid the inconvenience of scheduling multiple appointments. Lab-created crowns require at least two visits—one for impressions and one for crown placement. Not to mention, a lab-created crown can take up to three weeks to make. Because CEREC crowns are milled right in our office, we can design, produce, and place your crown in a single appointment.
2. Same-day crowns spare you from temporary crowns.
In addition to making you wait between appointments, lab-created crowns require the placement of a temporary crown to protect your affected tooth until your actual crown is ready. In addition to not always matching the color of the rest of your teeth, temporary crowns are known to come off, leaving your delicate tooth vulnerable to decay and shifting. Same-day crowns spare you the stress of temperamental temporary crowns and let you get back to normal eating the very same day.
3. Same-day crowns don't require gooey impressions.
Lab-created dental crowns require dental impressions (an imprint of your mouth and teeth). In order to get that imprint, you have to sink your top and bottom teeth into two trays that are filled to the brim with a messy, viscous goop. The CEREC system makes optical impressions of your teeth, which are fast, precise, and totally mess-free!
4. Same-day crowns are accurate.
That mouth full of dental impression goop is more than just uncomfortable and messy. The accuracy of dental impressions can be compromised by the quality of the molding material, the skill of the technician taking the mold, and even the amount of saliva that's in your mouth while the impressions are being placed! As optical impressions scan your teeth within a tenth of a millimeter, CEREC reliably creates a 3D replica of your mouth and teeth to make a crown that rarely needs adjustments, that precisely fits your bite, and that gorgeously matches your teeth.
5. Same-day crowns look like real teeth.
Lab-created crowns are commonly made of metal alloys, resin, ceramic, or porcelain that's fused to metal (PFM). While some lab-created crowns are designed to match the appearance of your natural teeth, same-day crowns often allow you to achieve a better match and more natural-looking results. What's the secret? It's you! As you're right in the dentist's chair, we can ensure your same-day crown seamlessly blends in with your smile's appearance.
6. Same-day crowns can preserve more of your natural tooth.
As nothing can compare to healthy, natural teeth, keeping as much of your natural tooth intact is ideal. But in order to make room for certain types of lab-created crowns, more of your healthy tooth structure has to be removed. Because same-day crowns are highly adaptable, we're able to ensure the maximum retention of your natural tooth and find the best bond for your restoration. With a same-day crown, a partial or minimal crown may be all you need!
7. Same-day crowns provide a better, custom fit.
In order to effectively preserve your tooth and maintain a healthy bite, your crown has to accurately fit your affected tooth. As both dental impressions and lab-created dental crowns are designed by human hands, there is always some risk of an inaccurate fit. Thanks to the sharp precision of CEREC's digital technology, the fit of same-day crowns is reliably accurate.
8. Same-day crowns are durable.
Many people wonder if a crown that's crafted so quickly can stand up to the test of chewing. You can cast your worries aside. CEREC same-day crowns are crafted from durable ceramic, such as Lithium Disilicate (also called E-Max) or Zirconium. In addition to providing a material that closely matches the appearance of your natural teeth, most dentists and patients equally agree that these all-ceramic crowns fully deliver on strength, longevity, beauty, and chew-ability.
We use E-Max because our patients have had great results with the durability and longevity of it.
9. Same-day crowns are fast!
Getting a same-day crown is even faster than going to the movies. After we spend a few minutes taking optical impressions of your tooth, CEREC's software allows us to immediately begin designing your dental crown on-site while you sit back, relax, and get your normal teeth cleaning. In fact, milling your crown only takes five minutes! Once the crown is complete, we'll restore your tooth and send you off with plenty of time to make the most out of your day.
10. Same-day crowns give you a better experience.
In addition to ensuring the best health and function of your mouth and teeth, our pride and joy is providing you with an enjoyable and comfortable dental experience. Same-day crowns are fast, strong, attractive, and minimally invasive. We can't help but love 'em! And we know you will, too. So if you've been fixin' to get that troublesome tooth fixed, get ready for a dental experience that's as effective as it is positive.
Make your appointment with Dr. Farless now.
Read More