What Are the Most Common Types of Cosmetic Dental Procedures?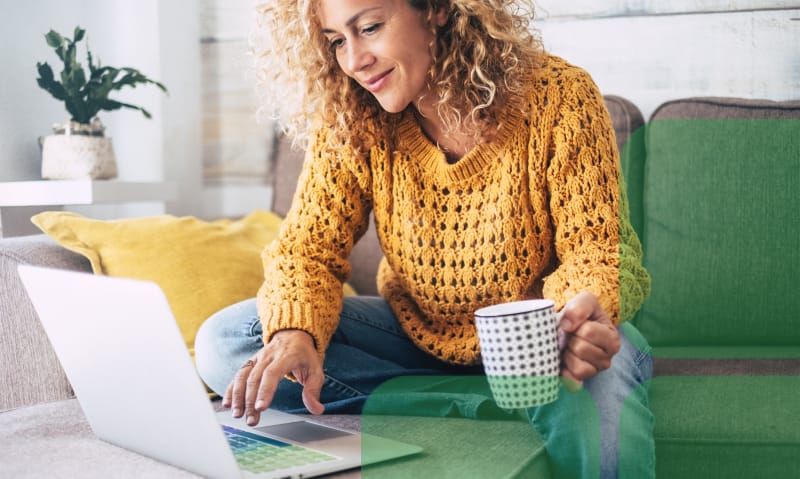 Cosmetic dentistry can restore your smile and improve your oral health.
Have you smiled yet today? If so, congratulations! You activated a natural pathway in your brain that fights stress, reduces pain, releases "happy hormones," and even lifts the mood of others around you.
For those of us who are uncomfortable with our natural teeth, cosmetic dentistry can provide a confidence boost that makes us proud to flash that gorgeous grin and reap the benefits that come with it. Its value isn't only superficial, though—it can also help to restore and protect your teeth for years to come.
To learn more about the types of cosmetic dental procedures available and how they can change your smile (and your life) for the better, keep reading.
Common Types of Cosmetic Dental Procedures
Whether it's limited to teeth whitening or uses a combination of several procedures, the visible difference before and after cosmetic dental treatment is astonishing. The exact procedures that are right for you will depend on your unique needs, but here are some of the options your dentist may recommend.
Dental Veneers
What are porcelain veneers? They're one of the fastest and easiest ways to completely transform your smile.
Dental veneers are thin layers of porcelain or composite resin. They hide imperfections by covering the visible front surface of your teeth. They're identical to natural teeth, and you can choose your desired level of whiteness.
Your dentist may recommend veneers to protect teeth with cracks, chips, discoloration, or thin enamel. They can also hide unevenly spaced and misaligned teeth without the need for braces.
Cosmetic Dental Crown Procedure
While porcelain veneers only cover the fronts of your teeth, dental crowns cover the entire exposed surface. They can help you:
Keep your natural tooth after a root canal.
Restore integrity to cracked and worn-down teeth.
Repair cavities that are too large or complex for a standard filling.
Hide discoloration and other surface damage.
Porcelain and metal dental crowns are durable and long-lasting, but they can take up to three weeks to make, during which time you'll wear a temporary crown. CEREC crowns, also called same-day crowns, use 3D-scanning technology to make a custom ceramic crown in only one appointment.
Porcelain Bridges
Gaps from missing teeth can leave you insecure about your smile and make it hard to eat or speak clearly. What's more, these open spaces can allow your teeth to shift out of alignment over time, causing problems with your bite.
Thankfully, there's a minimally invasive procedure that can replace missing teeth without dentures or implants. Porcelain bridges are pontics (dental prosthetics) that are identical to your missing tooth. In most cases, the pontic is fused to two dental crowns. Your dentist will place these crowns on top of the teeth on either side of the gap, and the pontic will form a "bridge" between the two.
The end result is a natural-looking, gap-free smile that will last you up to 10 years, no surgery required.
Clear Correct
For those who want to correct their misaligned teeth but don't want to wear traditional metal braces, Clear Correct invisible braces are a great option.
The Clear Correct system uses a series of removable, clear plastic aligner trays to gradually move your teeth into position. It can fix many of the same issues as traditional braces, including gaps, crowding, over- and under-bites, and crooked or twisted teeth.
They're also comfortable, discreet, and don't require you to change your diet or oral hygiene routine.
Where Cosmetic and Restorative Dentistry Intertwine
Many people considering one of the treatments listed above will wonder, "What are cosmetic dental procedures going to do for my oral health?" The answer? Much more than you might think.
Cosmetic, preventative, and restorative dentistry overlap in many ways. For example, Clear Correct tooth straightening can help align your bite, and this can keep teeth from hitting each other at an angle when you chew, preventing chips and uneven wear.
Dental crowns can restore the integrity of already damaged teeth and keep you from needing implants or dentures. Even porcelain veneers can add an extra layer of protection to slightly chipped or cracked teeth. And for teeth that have already been extracted, dental bridges will fill the gap to help you chew and speak easily without the hassle of removable dentures.
Cosmetic dentistry is far from frivolous. With all these life-changing benefits, what may seem like a "vanity procedure" is really an investment in your appearance, your confidence, and your dental health.
Benefits of Seeing a Family Dentist for Cosmetic Dental Procedures
Many people assume that to have these types of cosmetic dental procedures done, they'll have to visit a specialist. While cosmetic dental specialists do exist, it may be better for you to visit a family dentist who also provides cosmetic and restorative treatments.
Why? A family cosmetic dentist is already knowledgeable about your needs and oral health. They can take a more well-rounded approach that improves not only your teeth's appearance but their health as well.
As an added benefit, seeing your family dentist for crowns, veneers, or bridges also lets you have these procedures done in a comfortable, familiar environment. You'll know you're in good hands when working with a provider that you've already built a trusting relationship with.
Seeing a family cosmetic dentist may also be more cost-effective. If you have dental insurance that covers cosmetic procedures, your dentist will bill the company directly and you'll only have to cover the difference, just like with a normal appointment. If you don't have comprehensive dental insurance, talk with your dentist ahead of time about the cosmetic dental procedure prices and their payment plan options.
Are you looking for cosmetic dentistry in Greensboro, NC?
Taking care of your teeth is a good and worthy investment in your mental and physical health. Restoring your teeth with cosmetic dental procedures not only gives you the confidence to flash a brilliant smile, but it can also improve your mouth's function and help preserve your natural teeth.
Looking for the best dentist in Greensboro, NC? Farless Dental Group performs these types of cosmetic dental procedures and more. Contact us online to schedule your first appointment at our family dentistry clinic in Greensboro, NC, located conveniently in the Oakcrest Dental building. We look forward to helping you achieve the healthy smile of your dreams.