Modern
Dental Care
in Greensboro
Discover the difference personalized, compassionate dental care with state-of-the-art tools can make.
Your dental care team should make you feel like family. Our approach to dentistry at Farless Dental Group is to always put the patient first. We strive to build a trusting relationship from the very start by making you feel respected and empowered to care for your oral health. We do this by listening to your concerns and desires for your smile, creating custom treatment plans to achieve your goals, and by never making you feel pressured into anything you don't feel comfortable pursuing.
From routine cleanings or a new dental crown to extensive cosmetic smile makeovers, we are here to help you in any way we can.
Let us help you and your family smile!
Call today to set-up your initial appointment.
The Farless Dental Group team is a tight-knit family that shares the same goals for providing a superior level of dental care to individuals and families in Greensboro. Our team consists of two expert dentists, skilled dental hygienists, talented dental assistants, and wonderful office administrators. We are a hometown dentist office with the latest technology, tools, and training to better care for your dental needs.
What are you looking for?
Services We Offer.
Modern dental implants are a permanent solution for a missing tooth. Our beautiful dental implants last a lifetime, won't decay, and preserve healthy facial bone and muscle structure. Our dentists are specifically trained in the precision placement of dental implants.
Learn about dental implants
Say goodbye to dentures that slip and hello to Locator secured, snap-in dentures. With only a few dental implants per arch and the Locator system attachment, we can help you achieve a stronger, healthier smile than what's possible with traditional dentures. You won't have to worry about slipping or uncomfortable rubbing again.
Learn about snap-in Dentures
Teens and adults who want a straighter smile don't always need to wear braces. We offer Invisalign, ClearCorrect, and SureSmile for patients who want to straighten their teeth with a subtle clear aligner system. As an added bonus, these systems can even expedite your treatment time frame.
Learn about Clear Aligners
With CEREC technology, you can walk in with a tooth in need of repair and out in the same visit with a dental crown. The process includes all digital scanning and impressions and the milling of your custom, precisely made crown right in our dental practice. No need for a temporary crown!
Learn about crowns
Gum disease left untreated can advance to periodontitis, resulting in permanent damage to gum tissue, teeth, and bone. We take swift action against gum disease with customized periodontal therapy treatment plans.
Learn about Perio Therapy
We outfit our office with dental technology that helps us perform better as well as helping patients feel as confident in our care as possible. From complete digital imaging and a soft tissue laser to specialized tools that can detect tooth decay before an X-ray can, you'll enjoy our dental tech and tools as much as we do.
Learn about technology
Our mission is to exceed your expectations of what great dental care can be. Our team and practice is rooted in our core values of compassion, integrity, and expertise.
We are invested in our patients' needs and goals, we promote a mutually respectful environment, and we are very knowledgeable in oral health and advanced dental technology. Our compassion, integrity, and expertise allow us to bring to life the vision we have for our approach to dentistry.
Everyone deserves compassionate dental care that truly values patients and their experience. Our vision is to continue this exceptional level of dental care in the Greensboro community by maintaining a team of dedicated dental professionals who incorporate meaningful dental technology that helps patients see incredible results in their oral health.
Ready for an incredible dental care experience?
Take the first step right now!
Our Patients' Results and Reviews Speak Volumes
From our Smile Gallery to the numerous testimonials on our website and social media, our dedication to our patients shows in their positive responses. We encourage prospective patients to review our website, look over our social media, and read reviews posted by new and long-time patients. When you're confident you're ready to experience the Farless Dental Group difference yourself, we'll be here ready to help you on your journey toward a stunning, healthy smile.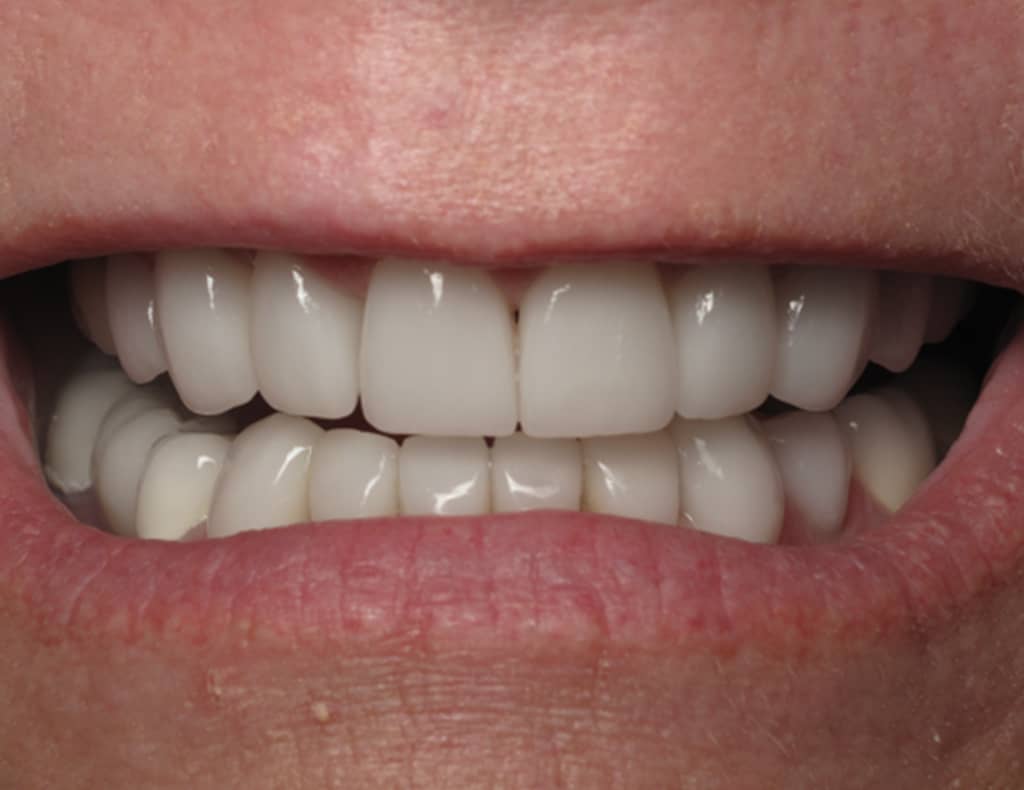 OFFICE HOURS:
Mon-Wed: 7:30am – 4:30pm
Thurs: 7:30am – 4:00pm
Lunch 12:00 – 1:00pm
Friday: Closed
Fill out the form below, and we will contact you to confirm your appointment request.
If you have a dental emergency, please call 336.282.2868.