Prophylaxis vs. Periodontal Maintenance | Gum Disease Greensboro, NC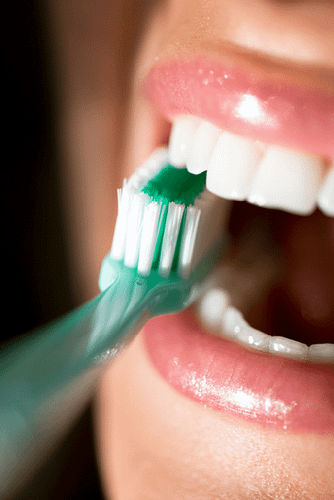 Prophylaxis vs. Periodontal Maintenance – let's learn about the difference between the two types of office visits.
Many patients of mine have asked the question, "What is the difference between a dental cleaning (prophylaxis) and a periodontal maintenance visit?"  This is a great question and it is important to understand the difference.
The medical term for a professional dental cleaning, prophylaxis is purely a preventive measure and not a treatment for disease.  Part of your dental checkup, prophylaxis is used to remove dental plaque and other irritants from the oral cavity.  As these deposits build on your teeth, they form dental tartar, which contributes to most dental problems.  Unfortunately, some of these deposits can't be removed with regular brushing and flossing and it is important to have them removed by a dental professional.
The term periodontal maintenance refers to a dental cleaning performed by a dental professional that is for the treatment and maintenance of periodontal (gum) disease.  Periodontal diseases range from simple gum inflammation to serious disease that results in major damage to the soft tissue and bone that support the teeth.  In the worst cases, teeth are lost. Periodontal disease is a condition that cannot be cured unfortunately, but with regular visits for these more detailed dental cleanings it is a condition that is very treatable and patients with periodontal disease can keep their teeth for a lifetime.
If you are behind on your routine prophylaxis or periodontal maintenance appointments, call Dr. Graham Farless DDS in Greensboro, NC and schedule an appointment to keep your smile a healthy one. (336) 282-2868. Visit the website at www.gsodentist.com.
Accepting patients from Greensboro, Brown Summit, Jamestown, High Point, McLeansville, Summerfield and all surrounding areas.