6 Things to Do in Greensboro Your Trivia Buff Will Love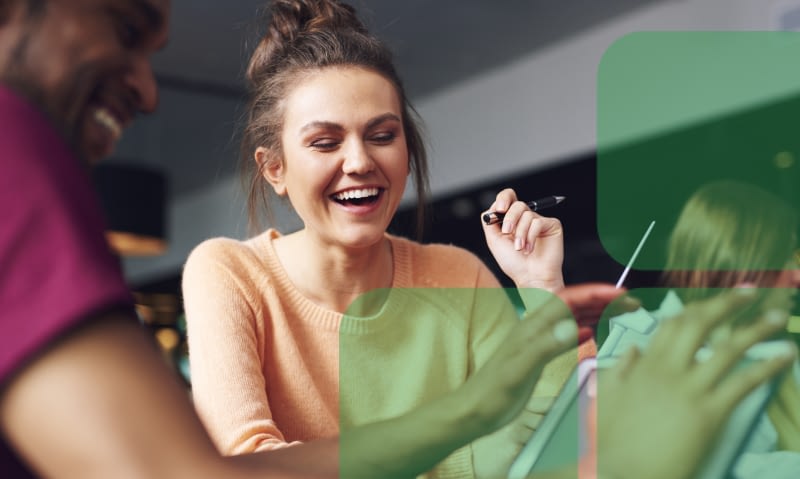 Do you have a trivia lover in your life? Surprise them with a day trip to one of these educational spots in Greensboro.
Trivia nights are always a blast, but many trivia buffs find learning something new just as much fun as the satisfaction of getting the right answer during a game.
If your child, partner, or friend loves trivia, planning out a day to visit a local historical site, museum, or park will definitely bring a smile to their face. You can even add to the fun by saving some relatable trivia questions on your phone to ask them during your day out!
Here are 6 different places to visit right here in Greensboro that are perfect for every trivia buff.
1. Every trivia-loving child will love the hands-on approach to learning at the Greensboro Children's Museum.
If the trivia buff in your life is your child, then a visit to the Greensboro Children's Museum is definitely in order once it has reopened.
The Greensboro Children's Museum combines education, exploration, and play all in one place. There are over 20 different indoor and outdoor exhibits that are all hands-on in nature. Kids who love to climb and practice problem-solving will enjoy playing on the Outdoor Play Plaza. If your child is really into cars and trucks, stopping at the Transportation exhibit is a must. You might even ask them some trivia questions about firefighters while they sit in a real fire truck.
You can learn more about the exhibits at the Children's Museum on its website. While you can't visit at the time this article was written, you can go online and check out the ways to explore from home, including summer explorer kits.
2. Young and young-at-heart trivia buffs will find a day at the Greensboro Science Center to be an absolute delight.
While the Children's Museum is aimed mostly at younger kids, the Greensboro Science Center is fun for trivia buffs of all ages.
Here kids and adults alike will enjoy a zoo, an aquarium, and a number of different classic science exhibits. You'll also find awesome Adventure Theater Shows that are equally funny as they are interactive. In fact, they even tie in trivia games in the presentations! Other fun things to do include SkyWild, a treetop rope course, and OmniSphere shows.
The Science Center also hosts educational classes and camps for kids. If you've never been to the Greensboro Science Center, its Know Before You Go webpage is really helpful.
3. Take a step back in time to the civil and human rights movement of the '60s at the International Civil Rights Center and Museum.
The International Civil Rights Center and Museum is a place for everyone to visit, especially trivia buffs who are interested in civil rights. While the museum is currently closed to the public due to COVID-19, you can still browse the website. There you will find videos, articles, and more topics to start important conversations with your children, spouse, and friends.
The museum celebrates the civil and human rights "sit-in" protests of the '60s via 14 different exhibits, an archival center, a children's activity, and regular events hosted in its auditorium. You'll also find the very same lunch counter and stools where the Greensboro Four started their peaceful sit-in protest in February of 1960.
You can learn more about the museum by visiting its website.
4. Practice identifying flora and fauna at the Greensboro Arboretum and other local parks.
Combine a relaxing stroll in a park with some trivia fun with a visit to the Greensboro Arboretum.
The Greensboro Arboretum is a 17-acre park featuring 14 different collections.  It also features themed display gardens and beautiful outdoor structures. The Arboretum is free to visit and is the perfect setting for identifying native and non-native plants, insects, birds, and wildlife. You can use your phone for IDing or take along a field guide for North Carolina.
After you've visited the Arboretum, check out the Greensboro Beautiful website to find more stunning parks and gardens to visit.
5. There's always something new to discover at the Greensboro History Museum.
The Greensboro History Museum is a great place to visit, especially if your trivia buff loves history.
You can easily make a day out of your visit since there are actually three sites to see on this property. They are the Greensboro History Museum itself, as well as the historic First Presbyterian Cemetery and the Mary Lynn Richardson Park. Inside the museum, you'll find a number of permanent exhibits, as well as changing exhibits. That means even if you've been to the museum before and explored the exhibits, you'll still learn something new.
If you've never been to the Greensboro History Museum before, its Plan A Visit webpage is a helpful resource. Explore the website further to take a virtual look at the museum since it's currently closed to the public due to COVID-19.
6. Explore our local Greensboro military history by visiting the Guilford Courthouse National Military Park.
Your trivia buff may already know about the Battle of Guilford Courthouse, but if they haven't visited the Guilford National Military Park yet, it's time to check it out.
The Military Park is a large property with plenty going on. You can grab a map of the property at the Battlefield Visitor's Center and start your journey there. Some fun things to do include spotting the 28 national monuments in the park, visiting the Hoskin Farm, walking the real battlefield trail, or catching a showing of "Another Such Victory".
You can find more information about the Military Park on its website.
Have an appointment at Farless Dental Group? Bring along your trivia buff and learn some new facts about dentistry.
One place we bet you haven't thought of is your dentist's office! The team at Farless Dental Group loves getting a chance to speak with our patients, and sometimes our trivia-loving patients may even teach us a new fact or two about the history of dentistry.
One of our favorite bits of dental history is how dental veneers were invented. Did you know veneers weren't originally created as a type of cosmetic dentistry? Rather they were designed by Dr. Charles Pincus as a prop for actors in films. Little did he know that changing the appearance of an actor's teeth for a role would wind up becoming the classic smile makeover we know of today as veneers!
If you have an upcoming examination or cleaning, ask your trivia buff to tag along. Or if they are due for their own appointment, have them book a visit by calling our office directly or by filling out our online appointment request form located at the bottom of the home page.