Will veneer preparation hurt?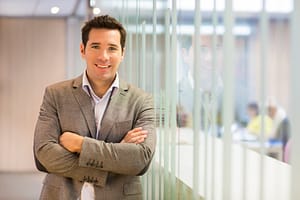 You've decided that veneers are probably the best solution for you to get the smile you've always wanted, but now you have some new questions like – Will veneer preparation hurt? Let's make sure your questions are completely answered.
A veneer is basically a shell that is specifically molded and made for your mouth, however there is a level of preparation that needs to be done in order for your teeth to be able to receive the veneer.
Before applying your veneers, your dentist will first remove a small amount of tooth structure. What your dentist is doing is removing some enamel so that the veneer can look natural, not bulky. You might be asking yourself "Won't grinding down my enamel hurt"? While most people experience discomfort during the veneer preparation, it is not universal. It is not uncommon for one to assume some level of discomfort when having a dental procedure.
If you are anxious or concerned about the pain, you may want to speak to Dr. Farless about dental sedation options, as they are commonly used to aid those who are uncomfortable with the idea of a dental procedure. Many dental offices will work with you to ease your anxiety, so it is always advisable to communicate with your dentist about your reservations.
Contact Graham Farless, DDS for more information on porcelain veneers by calling 336-282-2868. Visit his website at www.gsodentist.com.