What to expect during teeth replacement surgery with dental implants?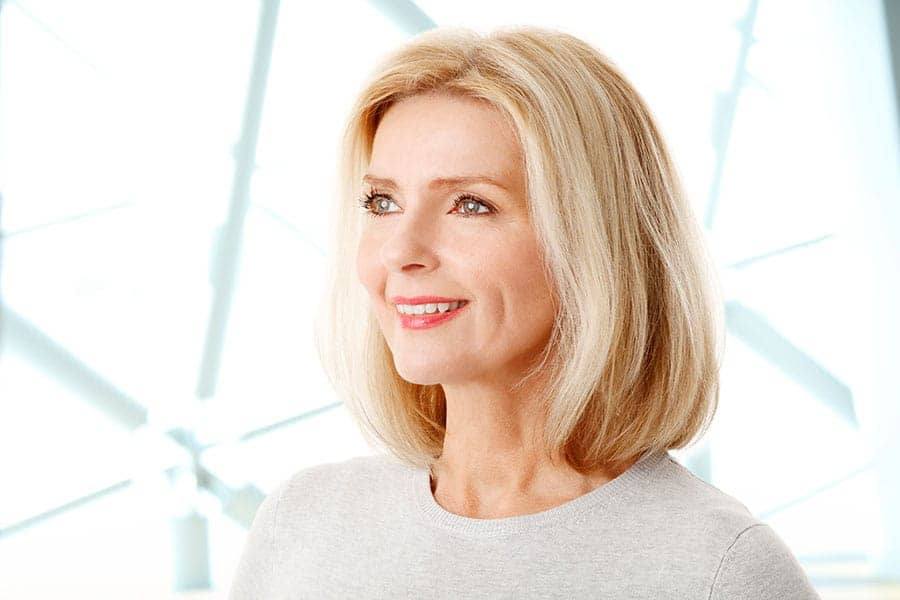 This is one of the questions we get asked most often when people are getting serious about dental implants – What to expect during teeth replacement surgery with dental implants?
Before jumping into that answer, there are a few other questions we need to tackle first.
Are Dental Implants Right for You?
Single tooth – or full mouth – dental implants are some of the most popular treatments in dentistry, and for good reason. Compared to "old-school" solutions like removable dentures, implants require less maintenance, look better and can last a lifetime with proper care. But, what are permanent implants for teeth? What's involved in the process? And, how do you know if they are right for you?
What are dental implants?
Dental implants, also known as endosseous implants or "fixtures", are used to support all manner of dental prosthesis such as dental veneers, bridges, and crowns. Modern fixtures are made of materials such as titanium which – over time – fuse with the bones of the patient; thereby becoming (in both form and functionality) a natural part of your body.
What to expect during teeth replacement surgery with dental implants?
Now we can get to your question. Implants are surgically embedded into your jaw bone in order to achieve the best fit and hold. This ensures that they will not wiggle in your mouth like removable dentures, or come loose like dental crowns. The surgery involved in the procedure is described as extremely gentle (no nerves in the jaw bone) and quick (completed within one dentist visit). The non-intrusive and speedy nature of teeth replacement surgery boosts the success rate of the treatment – which is very high when compared to other procedures.
Thanks to a secure anchor point keeping them in place in your mouth – and the superior materials used in modern tooth crafting – implants look and feel like your natural teeth and you can treat them like it! Clean them as you would your original teeth, keep your regular dentist appointments, and there is no reason why your fixtures can't last over 15 years. If the time does come where your teeth are beginning to become discolored, you simply get the visible portions replaced. No follow up surgery required.
Single implants can be installed to replace an individual tooth, or several can be rooted to support full mouth dentures. It is the versatility of the treatment that makes it a favorite for doctors as well as patients. Fixing many of the visible effects of periodontitis and other oral diseases, dental fixtures can provide incredible results within one day.
Due to the simplicity of the process, the average cost of dental implants is relatively low ($3,000 – $6,000 depending on your location and the amount of work needed).
Keeping your dental implants
After receiving your implants, maintenance is fairly simple. Other than regular cleanings and check-ups, your doctor will prescribe antibiotics (just in case) and schedule a few additional appointments to check on the fixtures. Patients have reported some slight jaw pain while healing from the procedure, however that is not common and it usually fades quickly.
The most effective way to maintain your new smile is through healthy lifestyle habits. Good nutrition is a key component to your recovery and continued health. When your body is fueled with good, clean nutrition you will experience less discomfort during the procedure and heal quicker after its done.
Are permanent dental implants right for you?
Do you have any missing teeth?
Are you tired of poorly-fitted denture wiggling in your mouth?
Do you want to spend less time worrying about your smile and more time living life?
If your answer was 'yes' to any of these questions, then permanent dental implants may be right for you. However, only your dentist is truly qualified to give you a definitive answer. If you would like to learn about the long-lasting health options that are available to you, contact your Greensboro Dentist.
Conveniently located in Greensboro, North Carolina, your Greensboro Dentist is the best choice for dental care in the Greensboro area. Dr. Farless and his expert staff are your local leaders in health support – ready to assist you in any and all of your oral health needs.
Sources:
http://www.colgate.com/en/us/oc/oral-health/cosmetic-dentistry/implants/article/what-are-dental-implants
http://www.webmd.com/oral-health/guide/dental-implants