If You Could Feel More Confident With Your Smile, What Would You Change?
February 15, 2023
/
/
Comments Off

on If You Could Feel More Confident With Your Smile, What Would You Change?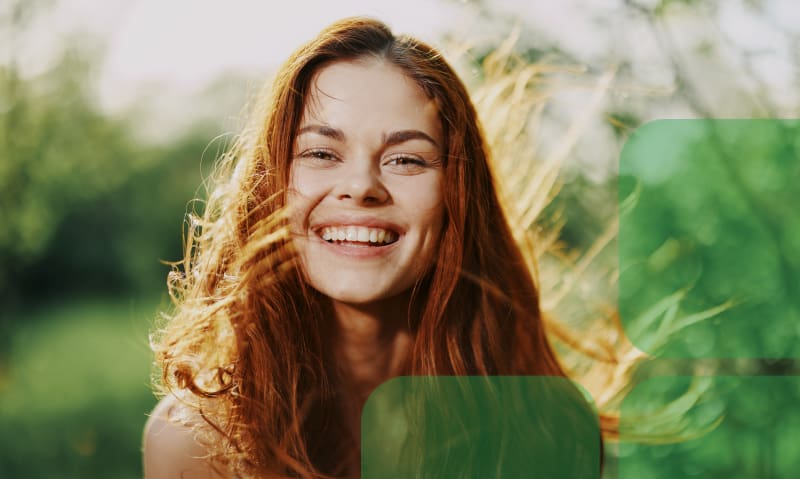 Cosmetic Dentistry Solutions for Common Smile Flaws
When you see your smile, how does it make you feel? Many people aren't entirely happy with their smile's appearance. They may feel their teeth are yellow or crooked, or the gap between their front teeth may be embarrassing them. If you feel bothered by your smile or reluctant to smile because of how your teeth look, why not consider cosmetic dentistry?
Cosmetic dentistry has really become normalized as a valuable form of dental care appropriate for anyone who dreams of a better smile. Due to the high demand, many general dentistry practices now offer cosmetic services, including smile makeovers, veneers, teeth whitening, and more.
Dentists like Dr. Farless can help you gain and maintain an optimal level of oral health and achieve a more beautiful, balanced smile overall. Here's how.
Gum contouring solves the issue of too much gum and too little tooth.
A common misconception about cosmetic dentistry is that it's all about the teeth, but your gums play an important role too! You may have been born with a gummy smile, but that doesn't mean you're stuck with it for life. Gum contouring makes it possible to balance your smile more easily than you might imagine.
Gum contouring is used to adjust overly gummy smiles, whether the "gummy" appearance is caused by too much gum tissue or too little visible tooth. Using a gentle but ultra-precise dental laser, Dr. Farless can even out or reshape your gum line and follow up with dental crowns or veneers to enhance the length and shape of your teeth.
Veneers are ideal for a total smile transformation when your natural teeth can't cooperate.
Sometimes minimal cosmetic care, like whitening or bonding, isn't quite enough to get natural teeth looking on par with a person's dream. If your natural teeth are irregularly shaped or permanently discolored, or you have several teeth that need help, veneers are often the recommended smile makeover solution.
Dr. Farless ensures every patient's set of veneers is artistically sculpted and perfectly designed to complement their natural facial features. Individual, thin porcelain shells will cover every tooth that's chipped or worn down, and they can minimize and straighten gaps between teeth.
Teeth whitening is perfect for a brightness boost or pre-treatment before restorative care.
Teeth whitening is one of the most basic forms of cosmetic dentistry, but don't let its simplicity trick you into thinking it's ineffective. Professional whitening services can revive stained teeth and give them a brighter appearance that many people associate with health and youth. 
Whitening is frequently combined with other cosmetic services to ensure a perfect color match between tooth enamel and restorations. Think of it as a pre-treatment service before dental crowns or veneers. Dr. Farless will first brighten your teeth to your ideal shade, then match your restorations to this shade. Since restorations can't be whitened, this pre-treatment is crucial for creating a smile that's evenly colored now and in the future.
Clear aligners allow adults to straighten their teeth without bulky braces.
Perfectly straight teeth don't really exist naturally. Some people get incredibly lucky with their teeth alignment, but the average person probably has some crookedness or crowding. It's also common for adults to discover that their smile has changed years later, despite wearing braces as a child. If you're an adult and the idea of braces is enough to make you avoid treatment, consider clear aligners instead.
Dr. Farless offers three different clear aligner systems: Invisalign, Clear Correct, and SureSmile. Although they're all quite similar, the severity of the malocclusion (poor bite alignment) dictates which brand will be most effective for balancing your teeth. Another awesome advantage of clear aligners is that several cosmetic services can still be done while you're in treatment. 
Dr. Farless can make the smile of your dreams a reality.
It can be tough to pinpoint what exactly you'd like to change about your smile or understand what might be involved in a smile makeover. The best option for learning more about cosmetic dentistry and your options is through a consultation with Dr. Farless, a general and cosmetic dentist in Greensboro, NC.
During your consultation, Dr. Farless will closely examine your smile, take a few X-rays, and have a one-on-one discussion about your smile goals. He'll want to know what characteristics of your smile you want changed and he'll explain the basics of smile anatomy if you're having trouble explaining what specific changes you might want but not be aware of. Together, you'll devise a blueprint for your dream smile and book your first treatment appointment. Schedule your cosmetic dentistry consultation with Dr. Farless today by calling our office or requesting a visit online.