How Did Farless Dental in Greensboro, NC, Get a 5-Star Google Review Rating?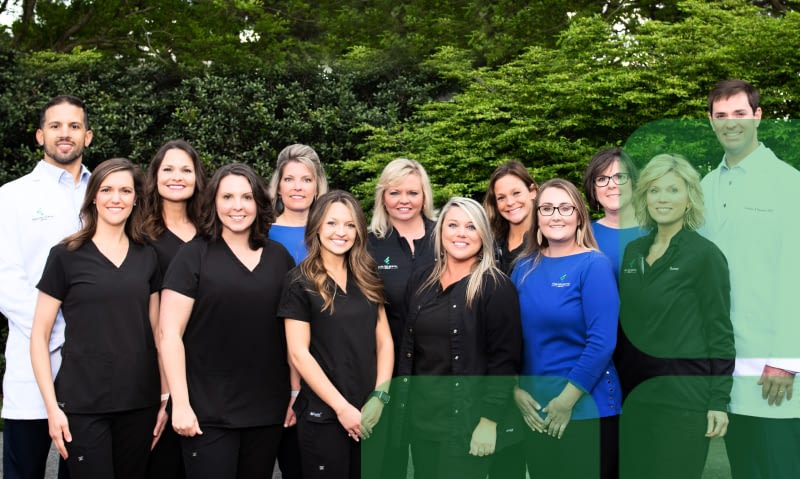 The Best Dentist in Greensboro, According to Patients
An unspoken (universally acknowledged) truth in the dental world is if you like your dentist and their dental staff, you're more likely to (1) schedule regular appointments, (2) follow aftercare instructions, and (3) take better care of your teeth to maintain your beautiful smile. This makes choosing the best family dentist to take care of your teeth all the more important. Here's why we think that should be Farless Dental:
Great Office Location and Favorable Working Hours
"I called on a Monday morning with severe pain in my upper jaw, and they were able to fit me in quickly. When I arrived, I waited less than five minutes to be called on to see the doctor." —Latrece S.
When you're choosing the best dentist for you and your family, most people pick one that's either near their home or close to where they work. This makes it easier to schedule appointments in between work hours or right before taking the kids to school. Luckily, Farless Dental's Oakcrest location makes our practice a great choice for residents of Greensboro, NC. Our office also operates from 7:30 a.m. to 4:30 p.m. from Monday to Thursday. This is perfect for professionals who may not have the option of taking time away from work, and it also allows you to schedule appointments for your kids before school starts.
Friendly and Attentive Team
"Dr. Farless and his team are the best. I'm always greeted with a smile, Tammy takes excellent care of my teeth, and Dr. Farless is top notch." —Maria B.
Beyond finding a practice in Greensboro, NC, you'll also need to pick a dentist who employs a friendly and attentive team. After all, you won't only be interacting with the dentist during your visit; you'll also cross paths with a variety of dental professionals, ranging from the reception desk to dental specialists. To help guarantee great care for your family's smiles, choose an office with an attentive team that listens to you, understands your expectations and desires, and works with you to come up with a personalized treatment plan. The Farless Dental team can be that for you and your family.
Trustworthy Dentists
"We have a 17-year-old son with Down syndrome who is sensitive to everything. They made his experience today perfect! He actually loves going to the dentist now. Thanks!" —Kristi B.
Trusting someone with your oral health is never easy. You want to make sure your dentist has not only the right certifications but also the experience to take proper care of your teeth. The more experience a dentist has with a condition or procedure, the better your outcomes are likely to be. At Farless Dental Group, Dr. Farless is a member of the American Dental Association and the North Carolina Dental Society, while Dr. Locklear holds a doctorate of dental surgery, so you can be sure you're getting top-notch care from trusted, experienced professionals.
Stellar Outcomes/Results
"I've been a patient for decades, and I've had everything from teeth cleanings to crowns to Clear Correct braces. The practice has expanded its services without losing the pleasant, one-on-one connection with their patients." —Emily L.
Outcomes and results are the most revealing resource when choosing the best family dentist for you. Farless Dental has a Smile Gallery of past patients that includes pictures of their teeth before and after treatment. It's a great way for you to evaluate the quality of work you can expect from us. Whether your family needs general teeth cleanings and whitening treatments, advanced cosmetic dentistry treatments like porcelain veneers, or restorative work like dental implants and dentures, our Smile Gallery can come in handy when evaluating all your options.
Caring and Compassionate Dental Service
"I have a lot of anxiety when it comes to dental procedures, but they made me very comfortable and optimistic about getting my issues taken care of. I'm actually looking forward to it!" —Hallie P.
While the dentist's office is not typically a place most people get excited to visit, the kind of dental service you receive can help ease some of your discomfort. In fact, dental anxiety is so common that many practices offer a variety of services catered toward patient comfort. At Farless Dental Group, that can mean opting for sedation techniques to help patients who suffer from extreme anxiety feel at ease and get the treatment they need. So if fear of pain or discomfort has held you back from visiting the dentist, sedation dentistry may be the right option for you. It's an effective pain and anxiety management tool that allows patients to get back in the dentist's chair with confidence.
Favorable Payment Options
"The staff was great! They treated me with care, and they worked with me especially when it came to finances. I will be returning when it is time to get my other teeth extracted!" —Di'Asia S.
All the above factors won't matter if your Greensboro, NC, dentist charges too much or isn't in your network. You should be as comfortable with the payment options of your chosen dental clinic as you are with the level of care you receive. The worst-case scenario is having to pay for everything in cash. Farless Dental's business team can file insurance claims as a courtesy to you. We accept payments through checks, credit cards (Visa, MasterCard, and American Express), and financing through CareCredit. In addition, we have several payment options available that we would be happy to discuss with you before any major treatment procedures.
For questions regarding your specific plan, please call us at (336) 282-2868. Our business team has years of experience in answering insurance questions.