Eat These Healthy Foods to Fend Off Tooth Decay, Gum Disease … and Aging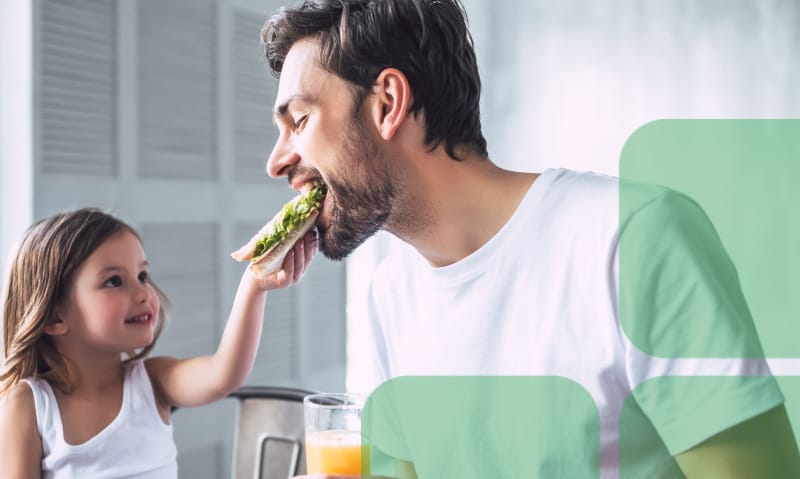 At Farless Dental, we know that a healthy lifestyle leads to a healthy smile and we want to help you feel better and live better. Eating a healthy diet can help you keep your teeth healthy as long as you're not neglecting your regular cleanings and good dental care, which are important too. But it can be confusing to navigate all the advice out there on what the best foods for a healthy diet are, which is why we've compiled some of the best suggestions that you can incorporate into your meal plans today.
10 Foods That Will Help You Fend Off Tooth Decay, Gum Disease, and Aging
You already know that eating a healthy diet will help you stay healthy. But there are certain foods that you should be eating if you aren't already because of the specific benefits they can have for your health. These foods can keep your teeth strong, your gums healthy, and they can help you prevent some of the effects of aging. Add these foods to your grocery list and start trying some new recipes.
1. Milk and Yogurt
Milk and yogurt are both good sources of calcium, which is essential for bone health. But milk and yogurt also have phosphorus and casein. Together, the calcium, phosphorus, and casein in milk can re-mineralize weak spots in the enamel of your teeth as well as prevent decay in healthy teeth. Try adding a glass of milk to your breakfast or have a cup of yogurt with some fresh berries as dessert or a snack. You also can add some whole milk to a smoothie instead of water to make a healthy breakfast.
2. Leafy Greens
Leafy greens are typically the kind of greens that you put in a salad. Kale, lettuce, and spinach are all good types of leafy greens to eat. Leafy greens are chock full of vitamins and minerals like folic acid that are essential for healthy teeth and bones. Leafy greens are also full of antioxidants, which eliminate free radicals in the body. Free radicals are responsible for a lot of the problems that accompany aging, like wrinkles and heart disease. Eating at least two cups of leafy greens each day will do wonders for your health and for your teeth. A simple green salad is a fantastic way to get your greens each day or you can use fresh spinach in an omelet for a healthy breakfast. 
3. Apples
Apples and other hard fruits are great for cleaning your teeth and gums. And eating apples will stimulate the production of saliva in your mouth. Saliva is important because it helps wash away the bacteria and leftover food particles in your mouth that attack your teeth. The great news is that the wide variety of apples available means you will never get bored with this crunchy staple, or you can always get creative with this apple donut recipe, which the kids, especially, will love (just go easy on the sweet toppings). 
4. Nuts
Nuts are very good for your teeth. They have bacteria-fighting properties to kill the bacteria in your mouth that can attack your teeth and gums. And peanuts and almonds are full of Vitamin D. The best nuts to eat are cashews, which are packed with essential vitamins and minerals like, folic acid, iron, thiamine, magnesium, iron, niacin, vitamin E, vitamin B6, potassium, and zinc. Throw some cashews in your green salad or have a handful as a snack and you will be getting huge nutritional benefits as well as some healthy fat.
5. Salmon
Salmon and fatty fish are full of Omega 3 fatty acids, which are essential for good brain health. They also help keep your eyes and teeth healthy. Studies prove that eating salmon and fatty fish can significantly lower the chance of developing dementia as you get older. And the best news is that there are, quite literally, hundreds of different ways you can cook these fish to keep it interesting. 
6. Broccoli
Broccoli is a healthy vegetable that has a lot of fiber, but it really helps teeth because it's packed with iron. That iron helps the enamel on your teeth by forming a protective coating over the tooth that will help protect it from bacteria and tooth decay. Broccoli also has anti-inflammatory properties and can help whiten your teeth. Keep it fresh by tossing it with some garlic and lemon or experiment with this creamy broccoli soup.
7. Garlic and Onions
Eating garlic and onions may not make you too popular with friends and family, but it will help you keep your gums and teeth healthy. Both garlic and onions are packed with antibacterial agents that kill bacteria in your mouth. When there's less bacteria attacking your teeth and gums, your teeth will be healthier.
8. Extra Virgin Olive Oil
There is a laundry list of benefits that come from eating extra virgin olive oil daily. Extra virgin olive oil can lower the risk of type 2 diabetes, lower your risk of high cholesterol and heart disease, and help keep your skin and hair healthy as well as helping your teeth. 
9. Flax Seeds
Flax seeds are great for your teeth because they can help scrape plaque and bacteria off your teeth as you eat them. They also contain phosphorus, magnesium, zinc, protein and Omega 3 fatty acids. And they are fantastic for your overall health too. They are a great source of fatty acids for vegetarians or vegans who don't eat fish. Flax seeds can be tossed into a salad for crunch or blended into a smoothie. 
10. Avocados
Avocados are one of the best sources of healthy fats. Eating a moderate fat diet that includes healthy fats, like avocados or coconut oil, will help keep your heart healthy and lower your cholesterol. While avocados are delicious in all their simplicity, such as spread on toast with some cracked pepper and lemon, they are also surprisingly versatile, such as in this chocolate avocado pudding. 
Protecting your oral health from the inside out.
Eating nutritious, healthy foods is a great way to look after your body's health—and it has some great benefits to your oral health too. Round out your mouth healthy habits by brushing twice a day for two minutes with a fluoride toothpaste, flossing daily, and visiting your Greensboro, NC, dentist twice a year for a checkup. The Farless Dental Group can't wait to see your beautiful smile—contact us for an appointment today!