Digital Dentures Have Forever Changed the Way We Look at Dentures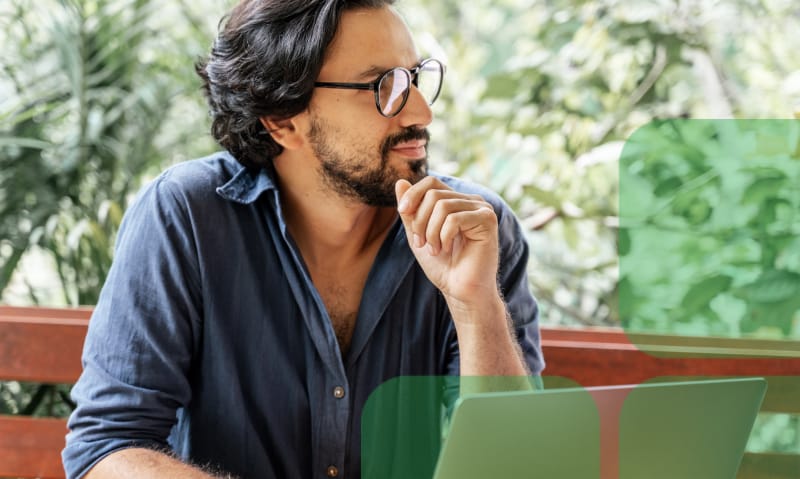 Take advantage of the latest in dental technology.
People lose their teeth for various reasons, but edentulism is a common issue for millions of Americans. Anyone with missing teeth knows the difficulty and stress it can cause. Tooth replacement can be costly and timely, and let's face it, no one wants to wear an uncomfortable, poorly made denture. The good news is dental technology has advanced lightyears since your grandparents' dentures. The replacement of teeth is no longer a hassle, but an efficient and comfortable process.
If you are missing several teeth, or even all of your teeth, and are looking for a quality denture, the Farless Dental Group offers the highest level of dental technology with AvaDent dentures.
What is CAD/CAM technology?
Computer-aided design and computer-aided manufacturing (CAD/CAM) offers dentists a unique way to design dental prosthesis in a quick and accurate way. Whether you are in need of a crown, denture, or implant-supported denture prosthetic, CAD/CAM helps eliminate unnecessary dental visits and create durable restorations.
For denture wearers, CAD/CAM technology has helped revolutionize the entire denture making and wearing process. When dentures are not properly made, they can create difficulty eating, speaking, and smiling. Moreover, poorly maintained dentures contribute to gastrointestinal and nutritional problems and fungal infections. CAD/CAM technology helps design and create highly aesthetic and durable dentures to improve your quality of life.
The Benefits of AvaDent Dentures
AvaDent is a CAD/CAM digital denture system designed to improve the denture process for both dentists and denture wearers. There are several advantages of the new affordable denture AvaDent system over traditional denture fabrication process. Using the traditional system, patients need uncomfortable putty impressions and several try-in phases to determine the proper occlusion and fit of the denture. There are often discrepancies that cause difficulty chewing or sore spots that may cause ulcerations and need adjustment.
AvaDent eliminates many of the problems that are associated with dentures, including the accuracy and durability. Some key factors of why AvaDent is invaluable to a dental practice include:
Materials: Unlike traditional dentures that can distort or shrink over time, AvaDent uses a prepared cylinder of acrylic resin, or polymethyl methacrylate (PMMA). This material causes less bacterial buildup, leading to improved oral hygiene and eliminating "denture breath" that may arise with traditional acrylic. The premium material is a solid, ultra-dense, 100% porosity-free puck that is milled into the designed denture.
Highly aesthetic: AvaDent uses six options of denture base puck shades to give a personalized and natural look. The signature teeth are milled from bacteria-resistant polychromatic PMMA that come in Vita classic shades. The teeth can be individually modified to help design a smile that looks natural and appropriate for the patient.
Comfort and convenience: Avoid wasted visits for try-in wax and teeth setups. AvaDent can deliver a custom denture in as little as two appointments. Putty impressions, try-ins, or models are no longer necessary. Instead, a predictable outcome using AvaDent technology can help offices become more productive, helping patients spend less time waiting for their new prostheses.
Digital benefits and storage: Digital records are beneficial for the patient and provider because it allows for re-creation if dentures are damaged. It also allows for the denture prosthesis to be reproduced or improved if necessary. The digital preview is one of the greatest advantages of AvaDent because patients can visually see their end result. Rather than hope for a great aesthetic result, the patient and dentist can work together to design a denture that is aesthetically pleasing. The digital setup allows for teeth sizes, shades, and occlusion to be determined.
How Dental Implants Can Change Your Life
Dentures can certainly improve your quality of life if you have been without teeth. But if you are a denture wearer, you understand the complications that can arise while wearing them.
Difficult eating and chewing
Uncomfortable speaking or laughing, worrying your dentures may slip out of position
Confidence issues
Cleaning problems producing "denture breath" and bacterial buildup
Replacement issues
Many people will opt for an implant-supported denture at some point for more stability and durability. An implant-supported prosthesis is the combination of dental implants and dentures. This option helps patients prevent bone loss and support their jawbone, delivering a more youthful appearance.
AvaDent is an optimal solution for anyone who is missing all of their teeth and seeks the ease and durability of CAD/CAM-produced implants. Your time, quality of life, and confidence is preserved using the AvaDent system.