Cutting-Edge Dental Technology Equals Convenience and Comfort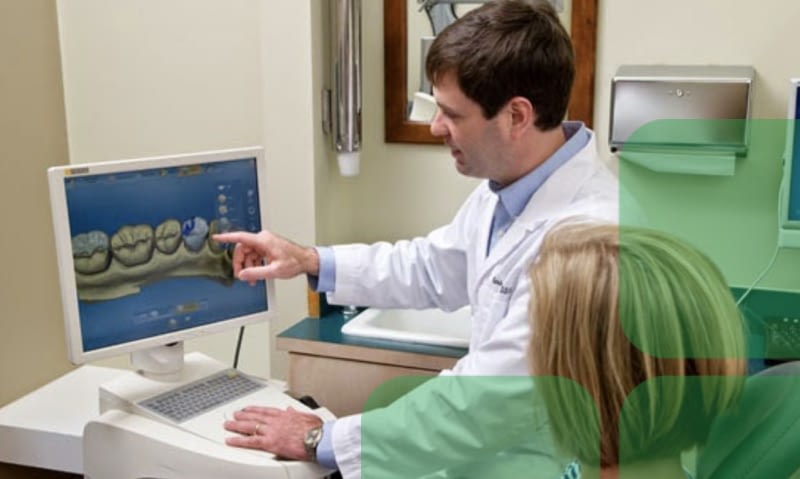 How dental technology benefits patients.
Have you noticed that dental care has gradually become more convenient and comfortable over the last decade or so? The natural evolution in improved techniques and a move toward patient-focused care are two important factors, but advancements in dental technology may deserve more credit than you realize.
Farless Dental Group is dedicated to providing patients in and around Greensboro, NC, with the best dental care experience possible. We are able to achieve this not only through education and continued training, but also by outfitting our office with the latest in dental technology.
Here are some of the ways our dental technology improves your experience as our patient.
Our website makes scheduling and payment a breeze.
Scheduling a dental appointment shouldn't involve playing phone tag or waiting until the next business day. When there is a delay in booking an appointment, a few things can happen. Life may get busy and you forget to call on Monday after a hectic weekend. Or, if you have dental anxiety, you might feel less motivated if you have to jump through hoops to schedule a visit.
Our staff is always eager to chat with you on the phone, but if you want to save time or send in an appointment request at any time, our website allows for that. Simply click Request Appointment and fill out the form.
You can also pay your bill whenever you'd like by clicking Pay Online.
Digital charting and paperless forms simplify filing.
Paper charts and forms are traditional, but soon enough more and more dental practices will switch to a predominantly paperless system. We've already taken the leap by moving toward digital charting and providing patients with paperless forms.
Going paperless is not only environmentally ethical, something many of our patients appreciate, but it also gives peace of mind that important charts or forms won't go missing. We can also quickly and accurately update your patient forms with the touch of a button, so you know your latest medical and insurance information is always up to date across our entire system.
Early diagnostic tools detect problems sooner than before.
In dentistry, prevention is paramount and early diagnostics is a very close second. When a problem does arise, the sooner we can find it and diagnose it, the sooner treatment can begin. Diagnostic tools designed for early diagnosis save patients time and money—and preserve their oral health—in the long run.
Some of the tools we use for early diagnostics include digital imaging, intraoral cameras, and OralID screening. Digital imaging and X-rays are more detailed than traditional X-rays and allow us to see more of what's really happening in your smile. Intraoral cameras are handheld devices that give us a closer peek into your mouth, and allow us to show you your teeth in real-time right from our screen.
OralID screening is a very important oral cancer screening tool we use as routine preventive care as well as in diagnosing abnormal tissue we might see in your mouth.
Patients spend less time waiting on treatment completion.
Time is valuable and we greatly respect the time our patients spend with us in our office. Our technology helps us give back to our patients by saving them time during appointments so they can spend more time enjoying their smiles.
Digital imaging helps in cutting down time spent pre-treatment. Digital X-rays, digital dental impressions, and 3D cone beam imaging allow us to get clearer, more detailed pictures of your teeth and jaw structure in less time than traditional methods. By getting these crucial images and models taken in less time, we can then begin treatment more quickly.
Another important way we save patients time is by offering CEREC same day crowns. You can now get your tooth prepped and a beautiful, natural-looking crown placed in a single appointment rather than waiting weeks.
Overall diagnostic and treatment process is more comfortable.
Comfort is important to patients as well as our dental care team. We want you to feel as comfortable as possible, with minimal anxiety and an overall feeling of relaxation. Many forms of the technology we use serve to create a more comfortable environment.
Digital imaging is quicker and more effective, which means taking X-rays is not only faster overall but you will also be exposed to reduced radiation. Our digital dental impressions also eliminate the need for gooey, uncomfortable molds when we're prepping for a dental restoration.
We also offer laser dentistry for soft-tissue oral surgery. Our special dental diode laser is gentle on your mouth and allows our dentists to work with extreme precision.
Oral surgery is safer, lower-risk, and recovery is easier.
Oral surgery is necessary for dental implants, bone and gum grafts, periodontal care, and more. Though invasive, we're able to provide the safest oral surgery possible with our dental diode laser. As mentioned, laser dentistry is much more comfortable for patients than conventional oral surgery. It's also a safer option with lowered associated risks because of its precision and cauterizing effect.
You'll experience less bleeding, less swelling, and a more sanitary surgery overall. Post-surgery infection rates are much lower and you'll heal quicker overall.
Experience gentle, expert dental care at Farless Dental Group.
Farless Dental Group provides complete dental care to individuals and families in the Greensboro area. This includes general, restorative, and cosmetic dentistry using the technology discussed above.Take advantage of our easy online scheduling by booking your next appointment using this form. You can also call our office directly for scheduling and to ask any questions.