Caring for your Partial Dentures
Caring for partial dentures doesn't have to be a headache. Here are the essential steps to keeping them clean.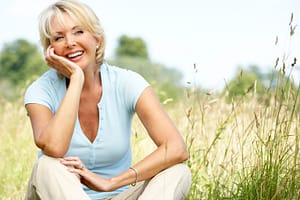 One of the most common questions asked by patients is, "What is the proper way to care for my partial dentures?"
The following are excellent tips on how to take care of your partial dentures in order to ensure good oral health:
When handling your partial dentures, stand over a sink of folded towel to prevent any damage that could occur if you denture dropped.
Brush your partial dentures each day to ensure that food particles and plaque is removed from your mouth.
Thoroughly brushing your dentures will prevent any staining that can occur over time.
Try using a brush that is specifically designed to clean your partial dentures or a soft-bristled tooth brush.
Balance your diet to ensure that you are receiving the proper nutrition that will promote good oral health.
Partial dentures are important in replacing missing teeth. For more information about partial dentures and how to care for them call Graham E. Farless DDS at 336-282-2868. Learn more about Dr. Farless and his team by visiting our website at www.gsodentist.com.