A Dental Visit Checklist: Everything You Should Mention to Your Dentist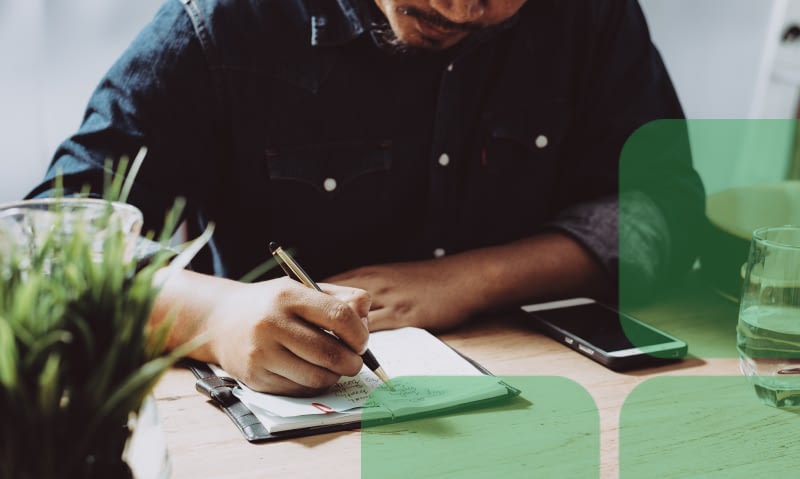 The Importance of Regular Visits to the Dentist
We know that most adults aren't very excited about trips to the dentist. But at Farless Dental Group, our goal is to change that way of thinking and turn a trip to the dentist into something to look forward to. We believe that a visit to the dentist should feel like a visit with a friend. We do our best each day to make every patient feel this level of comfort from the moment they step through our door to when they take a seat in the exam room chair. Though we do everything we can to make our patients more comfortable, our patients can do things to make their visit a bit easier too. And it all starts with a dental visit checklist.
Be Prepared for Your Dental Visit With This Dental Visit Checklist
If you plan to visit your dentist in Greensboro, NC, you can make your dental health checkup that much easier by doing some work in advance. So take charge of your oral health by mentioning the following things to your dentist at your next dental checkup.
1. Tell your dentist if you have had COVID
Unfortunately, we're living in a world where the COVID-19 pandemic is alive and still spreading. With cases continuing to linger and concerns about the unvaccinated, there is a likelihood that this will be our new normal for some time to come. That said, because COVID-19 is a highly contagious illness with serious health consequences, you must let your dental team know if you are experiencing any symptoms of the disease. And so that we can keep your medical and dental records up to date, be sure to let us know if you have had the illness and when you last experienced symptoms.
2. Let us know if you are experiencing any gum tenderness
Gum tenderness can indicate gingivitis, which is a gum disease that causes your gums to become swollen and irritated. As the symptoms of gum diseases are often mild, many patients don't even know they have the condition. Of course, the dental team at Farless Dental Group will conduct a thorough routine oral examination which will include a look at your gums, but if you have experienced any pain or gum tenderness, be sure to let us know so that we can take extra care to see if there is anything to be concerned with.
3. Advise your dentist if you have swelling or bleeding after brushing or flossing
The most common reason our patients experience swollen or bleeding gums is plaque or tartar build-up. When these substances build up, it enables bacteria to grow along the gum line. Thankfully, a thorough dental cleaning and good oral hygiene can prevent both bleeding and future sensitivity.
4. Be upfront if you have high blood pressure
We always appreciate it if our patients are upfront with us about various medical conditions. And though we will always take your blood pressure before specific dental treatments, it is helpful for us to note high blood pressure in your chart. We take your oral health seriously. And as your oral health is part of your overall health, the more we know, the better care we can provide to you and your well-being.
5. Inform us if you have diabetes
Just as you need to let us know if you have high blood pressure, inform us if you have diabetes. Patients with diabetes are at greater risk for oral health problems, and as such, we may recommend more frequent dental evaluations and preventive procedures. In addition, this may mean that we ask you to come to see us more often for oral examinations and dental cleanings to help you maintain good oral health.
6. Come prepared with a list of your medical prescriptions
Some medications affect teeth and your overall oral health, causing dry mouth, changing the way you taste food, and impacting your gums. For this very reason, you must tell us about the type of medications you are taking, your dosage amount, and how often you are taking the drug. In addition, be prepared with a list of any vitamins, minerals, herbs, and other supplements you're currently taking.
7. Let us help you with your dental anxiety
Perhaps one of the most important things to let us know about is if you suffer from dental anxiety. With today's dental technology, sedation dentistry, and our approach to modern dentistry, much of what used to cause dental anxiety can now be easily alleviated. So if you get nervous when thinking of a trip to the dentist, don't let that keep you away. We don't want your dental anxiety to get in the way of your ability to maintain a happy and healthy mouth.
Schedule your Dental Visit with Farless Dental Group in Greensboro, NC
If you are prepared with your dental checklist and are ready for your next dental cleaning, now is the time to request an appointment and meet one of the dentists at Farless Dental Group. Every member of Farless Dental Group is passionate about helping patients achieve their best smile yet, and we think you'll know why after your first visit. We can't wait to meet you.