6 Fun Tips for a Wonderful Summer in Greensboro, North Carolina
April 15, 2023
/
/
Comments Off

on 6 Fun Tips for a Wonderful Summer in Greensboro, North Carolina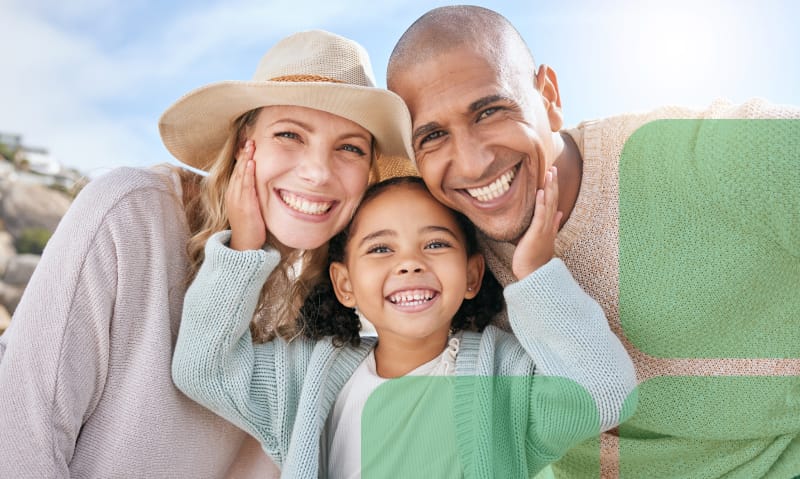 What will you include on your summer schedule?
Without a doubt, Americans look forward to their summers. With the warm weather comes an opportunity to make changes, including adopting a summer schedule, taking a vacation, coming up with family outdoor activities, and more. So whether you are a family with kids or a young adult looking for some summer fun, check out our fun things to do in Greensboro, NC, this summer.
Greensboro experiences warm, humid summers, short, snowy winters, and partly cloudy weather throughout the year. This means that residents and visitors alike look forward to the summer months of June, July, and August when temperatures range from the high 80s to the low 70s. But before you load up your summer schedule with fun things to do (don't worry, we have recommendations for that too), here are some tips for creating your summer schedule.
Prioritize your summer fun goals. Decide what you want to accomplish, whether that includes activities for the entire family or simply prioritizing some self-care (we suggest you do both). Consider if you want to plan a family vacation, adopt a new hobby, or complete some outdoor projects.
Make a daily to-do list. This can help you identify what you need to accomplish and prioritize accordingly. You'll also be able to ensure you aren't signing up for more than you can realistically handle.
Know when to discard your plan. Though planning is an important way to ensure you tackle all you want to do, sometimes the very act of planning can prevent you from enjoying the season. If you start feeling overscheduled, consider it a sign to ditch the plan, at least for the next day or two.
Now that you know how to create a summer schedule, let's check out some fun things to do in and around Greensboro.
6 Things To Accomplish for the Best Summer Ever in Greensboro, NC
Check out some of our recommendations to help you maximize summer fun in Greensboro, NC.
1. Get outside to soak up some vitamin D.
Greensboro is filled with parks and trails to explore during the summer. Visit the Greensboro Arboretum or stroll through the beautiful Tanger Family Bicentennial Garden. Take a hike along the Piedmont Trail or try paddleboarding or kayaking in Lake Brandt. Be sure to grab the sunscreen and remember that you don't need as much time as you think to get your daily dose of vitamin D.
2. Attend an outdoor festival.
Summer is the festival season in Greensboro. Check out the Greensboro Summer Solstice Festival in June or the Fun Fourth Festival on July 4th. If you're bringing along the kids, take some time to plan ahead. Look at the schedules to see what activities will excite them. Pack some snacks and water bottles, and be sure to dress comfortably. Why not get your kids involved ahead of time too? Show them the schedule and let them pick some activities the family will enjoy.
3. Visit a new-to-you museum or art gallery.
Greensboro is home to several museums and galleries worth visiting during the summer. The Greensboro Science Center, the Greensboro History Museum, and the Weatherspoon Art Museum are just a few options.
4. Take the family to a baseball game.
Whether you have young kids ready for an introduction to the great American pastime or you want to get out and enjoy a game with some pals, catch a Greensboro Grasshoppers baseball game. The ballpark offers beautiful views of downtown Greensboro and is a great way to spend a summer evening. If you plan to take the kids, talk about the game beforehand. Teach them about strikes, balls, innings, etc. And bring a few small toys for the youngest ones in case they lose interest toward the end.
5. Tantalize your taste buds.
Summer is a great time to try new foods, and who wants to cook anyway when the temperatures are so warm outside? This summer, check out the Food Truck Festival and the Greensboro Farmers Curb Market, or grab a brew and drink responsibly with some buddies at one of the local breweries, such as Pig Pounder Brewery.
6. Come up with some creative outdoor games.
Who says the only thing to do this summer is to go out and about? There are plenty of outdoor activities and games that you can enjoy from the comfort of your own backyard. A game of tag is always sure to help kids burn off some energy (and help adults get daily physical activity). Or resurrect the classic Red Light, Green Light game from your own childhood.
Include a visit to Farless Dental Group on your list of activities for summer fun in Greensboro, NC.
It might be a bit of a stretch to include a visit to the dentist on your summer activities list. However, you shouldn't let all of your family's summer ideas get in the way of prioritizing your oral health. Request an appointment today if it's time to get your dental cleaning on the calendar. We're confident you'll appreciate our approach to general dentistry. With the Farless Dental Group team, dental visits are always fun!