5 Excellent Benefits of SureSmile Aligners
January 4, 2023
/
/
Comments Off

on 5 Excellent Benefits of SureSmile Aligners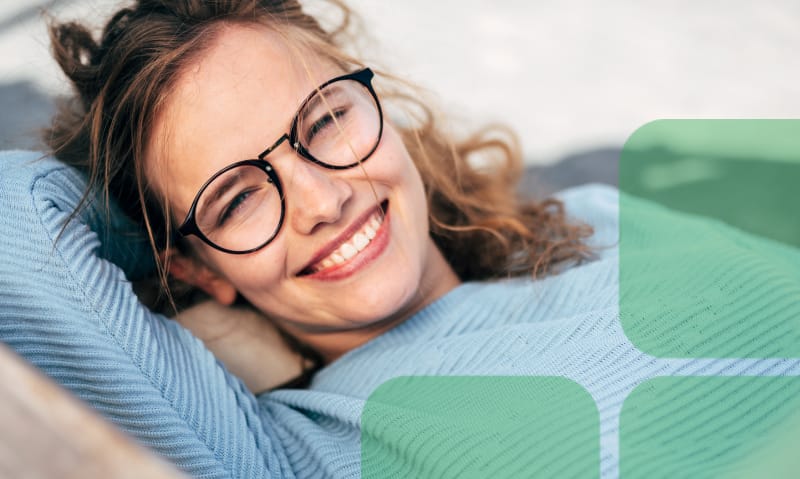 We can all agree on the power of a great smile. We've said it before, and we'll repeat it here. Your smile can light up a room and make you stand out from the crowd. Your smile can make you more endearing to people you meet, and it can even help you catch the eye of someone who's caught your eye too.
But, perhaps most importantly, a great smile can help instill a sense of self-confidence that can improve your life. But if you have an overbite, an underbite, or your teeth are too crowded or have big gaps between them, you might feel self-conscious about smiling. Thankfully, a smile restoration with the best dentist in town can help you feel like smiling more often.
What are SureSmile aligners?
When people think about braces and orthodontics, traditional metal braces often come to mind. But with the invention of clear aligners in the 1990s, it changed the approach to orthodontics for the better. Many patients now have a choice when it comes to improving their smile—and SureSmile clear aligners vs. braces are just one of those choices.
At Farless Dental Group, we offer three types of clear aligners: Invisalign, ClearCorrect, and SureSmile. Each system has unique advantages, but all are well-known to produce effective results. But right now, we want to tell you more about the benefits of SureSmile aligners.
To start, SureSmile clear aligners offer a faster treatment time than what you can expect with traditional braces. You need to wear your aligners for at least 20 hours each day, and Dr. Farless will provide you with a new set of aligners every two weeks to accommodate your shifting teeth. For most patients, treatment takes between six months and two years. Traditional metal braces can take well over a year and up to three years to be the most effective.
The Advantages of SureSmile Aligners
To be a candidate for SureSmile aligners, you need to practice good oral hygiene. Further, you need to be disciplined enough to wear your aligners for the required 20 hours per day. Wearing your aligners for less time because you remove them frequently for snacking or overnight for sleep can seriously slow down your progress. Aside from that, the best candidates for clear aligners are those with a fully matured tooth structure and jawline, as the orthodontic process is intensive and impacts your entire dental health structure.
Now that you know what you need for a successful clear aligners treatment, let's get into the benefits you can anticipate.
1. Virtually Invisible
Since SureSmile aligners are made of clear plastic that is custom-formed to fit over your teeth, they are an excellent solution for patients who feel self-conscious about traditional metal braces. Many patients in school or who have public-facing jobs appreciate the discretion that clear aligners provide.
2. No Brackets or Unsightly Wires
As we said, SureSmile aligners are clear; however, they also do not have any unsightly brackets or wires, which are necessary with traditional braces. Not only does this make your aligners more discreet, but it makes wearing them that much more comfortable.
3. Easy to Clean
Caring for your SureSmile aligners is important because, without proper attention, bacteria can build up in the aligners, which can have harmful effects on your teeth. But cleaning your aligners is easy if you follow these simple steps.
Gently place your aligners in a cup of lukewarm water.
Let your aligners soak for about 15 minutes (let them soak while you are eating a meal).
After soaking your aligners, gently brush them with a dedicated toothbrush so that you remove any bacteria or plaque.
Rinse your aligners under lukewarm running water before putting them back in your mouth.
4. Not Permanent
As you only need to wear your dental aligners for 20 hours a day, that also means that they are removable and not permanent. So, you can remove them to eat or for special occasions now and then. SureSmile also makes it easy for you to eat your favorite foods. All you need to remember is that it's important to brush your teeth after eating so that you don't stain your aligners.
5. Eat What You Want
With traditional metal braces, you need to restrict the types of food you eat; for example, popcorn, nuts, gum, corn chips, pretzels, and hard or sticky candies are off limits. And though your Greensboro family dentistry team recommends you stick to tooth-friendly foods in general, when it comes to clear aligners, you can eat what you want with no limitations.
Farless Dental Group is your SureSmile aligners partner.
If you are ready to restore your smile, there is no time like the present to request an appointment to discuss your options with your Greensboro, NC, dentist. During your initial consultation, we'll conduct an orthodontic evaluation to fully understand your oral health and determine the best path forward. And, before you know it, you'll be on your path to a better smile and outlook. What are you waiting for? Schedule an appointment to learn more about SureSmile aligners today.