5 Advantages of Clear Aligners for Straightening Your Teeth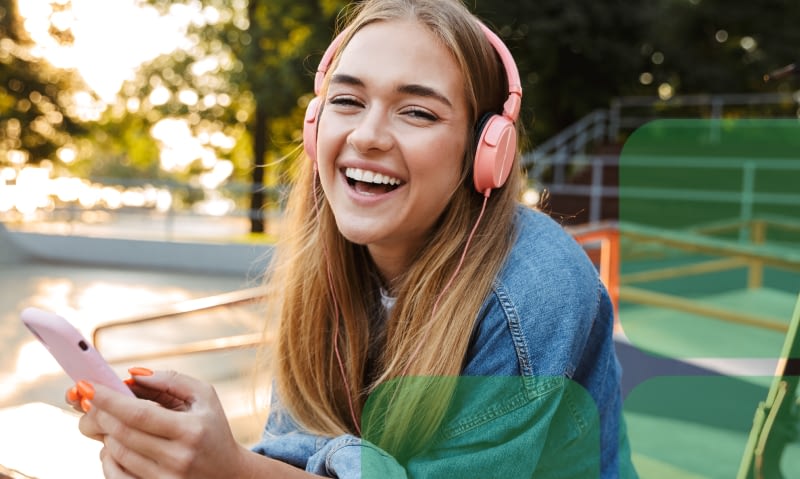 Wishing for a straighter smile? Clear aligners are the perfect solution.
Your smile is one of your most unique features. It's one of the first things people notice when they meet you and something that truly leaves a lasting impression. Every smile is beautiful, but if you're feeling less than confident with yours because of crooked teeth, it's time to consider finding a solution.
Clear aligners have completely transformed the way adults are straightening their teeth. They make the straightening process easier, faster, and subtle—all important things for adults who want minimal changes to their normal lifestyle.
Here are the 5 biggest advantages to straightening your teeth with a clear aligner system.
1. Clear aligners are so effective that they can cut treatment time in half.
One of the most important factors for adults seeking any type of cosmetic dental care is the speed of treatment. You have a busy life and the dental treatment you opt for needs to complement that rather than cause interference.
Clear aligners are not only extremely effective at straightening teeth, but they're also very efficient. The average adult can cut their treatment time in half or more by choosing clear aligners over traditional metal braces.
Farless Dental Group offers a system called Six Month Smiles. The average treatment time is only six months, though some treatments may range between four and nine months depending on a patient's individual smile. You can also opt for Clear Correct, another clear aligner system with just as many benefits.
2. No one needs to know that you're straightening your teeth unless you want them to.
Orthodontic treatment isn't something to feel embarrassed about, but many adults would rather not get traditional braces because of their obvious appearance. Clear aligners are not exactly invisible, but they are so subtle that the average person will have no idea you're wearing them—even in up-close conversations.
Knowing that you can keep your teeth straightening journey a secret is really reassuring, especially for patients that are working in a professional atmosphere, entering the world of dating, or otherwise in a position where appearance is especially important to them.
3. You'll be able to brush, floss, and whiten your smile without any obstruction.
An unfortunate result of traditional braces is the system relies on semi-permanent brackets and wires. These brackets and wires can make it trickier to brush and floss. They also prevent things like teeth whitening from happening until after treatment is over.
A huge plus to clear aligner systems is the ability to simply remove your aligners whenever you wish. When you're ready to brush and floss, just remove the aligners and follow your standard at-home oral hygiene regimen.
If you feel your teeth need a little extra brightness, you can even whiten your teeth with ADA-approved whitening products or get a professional KöR whitening session at Farless Dental.
4. Your diet and social life won't be affected since you'll be able to remove your aligners before meals or drinks.
Not only will you remove your clear aligner for brushing, but you'll also pop them out before any meals or drinks (except for water). Traditional braces affect your diet by limiting the types of foods you can eat due to the wires and brackets. Clear aligners don't affect your diet at all since you'll simply take them out.
If you're a foodie at heart or your social life revolves around delicious meals with friends, you'll be relieved to know that clear aligners won't affect the things you love. Simply remove them prior to your meals or drinks and brush your teeth before replacing them. Just remember to not leave your aligners off for more than a couple of hours.
5. Straightening your smile with clear aligners is an affordable investment that gives back to your self-confidence and success.
Straightening your teeth is more affordable than many patients realize, particularly if you opt for clear aligners. Clear aligners often wind up being less than or equal to traditional braces in cost but considering their numerous advantages, the overall price of the investment is even less.
By choosing clear aligners you're not only going to gain the previous four advantages, but you're also going to gain a huge boost in self-confidence. After treatment, you'll be able to share your smile proudly and without feeling self-conscious. In return, you'll also experience more success in all facets of life. Studies show a strong connection between a great smile and success in careers, relationships, and personal happiness.
Get started on the road to your best smile yet by scheduling a consultation with Farless Dental Group.
The first step towards a straight smile is by booking a consultation at the Farless Dental Group. During your appointment, you'll learn more about straightening your teeth as an adult, how clear aligners work, and discover which clear aligner system is best suited for your smile.
To schedule your consultation with one of our dentists, just give our office a call or fill out our online appointment request form. If this is your first time visiting Farless Dental Group, take a moment to read our New Patient Experience page to learn what to expect.