10 Amazing Things to Do in Greensboro
March 22, 2019
/
/
Comments Off

on 10 Amazing Things to Do in Greensboro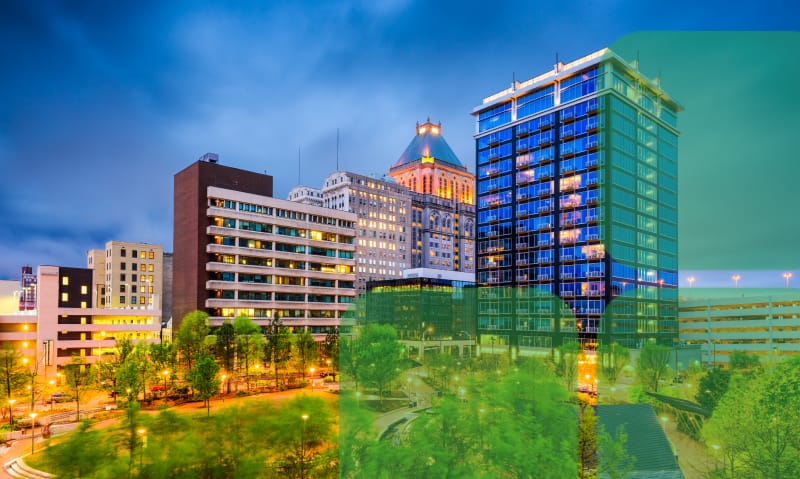 At the dental offices of Graham E. Farless, DDS, we realize that for most people the idea of scheduling a dental appointment isn't among their favorite things to do in Greensboro! Sure, we may have a passion for perfecting your pearly pallette, but we also know the rest of the world views our excitement about root canals in the same eyebrow-raising manner they use to silently judge anyone who has a pet rock collection or an obsession with chia pets. In short, going to a dentist is certainly a necessity for both your health and wellbeing, but the experience is a bit like, well, pulling teeth!
With that in mind, today we're taking a break from our normal toothy pursuits to offer you insight into a topic we can all get excited about. We're talking about our mutual love with our hometown of Greensboro, North Carolina. With a rich history, plenty of indoors and outdoors activities, and a vibrant dining scene, it's not wonder we chose to call Greensboro home to our local dental practice. Let's jump right in and share with our regular readers or potential new patients our favorite list of ten amazing things to do in Greensboro.
1. Greensboro Cultural Center
In a world filled with songs that repeat nonsensical words as if there is a per-syllable charge, we can all acknowledge that a hefty dose of culture is much needed. And while you won't find any Mmmmm Bop at the Greensboro Cultural Center, you will find an exciting venue jam packed with educational spaces, a grand music venue, and more live events than you could shake a stick at. Be sure to check out the calendar to take in the dynamic variety of year round programing you'll find at this Greensboro staple.
2. Center City Park and LeBauer Park
Indoor culture is certainly entertaining, but sometimes you just need to get a dose of fresh air to help clear the mental cobwebs. With a combined five acres of urban greenspace, adjacent Center City Park and LeBauer Park are just the ticket to help take advantage of Greensboro's idyllic weather. With artist performances, cafe dining, athletic spaces, and recreational equipment, it's probably easier to ask what you can't do in this downtown green haven.
3. The Bog Garden at Benjamin Park
We've all seen enough horror movies to know that the idea of strolling around a bog doesn't initially seem all that appealing, but that's probably because you've never visited Greensboro's Bog Garden at Benjamin Park. An elevated boardwalk that meanders through seven plush acres helps rank the garden as one of the coolest and most unique experiences in town. Plenty of wildlife, a huge variety of natural plants, and an awesome recirculating waterfall also help make this year-round attraction a must on any Greensboro "to do" list.
4. Greensboro Children's Museum
Sometimes kids just need a spot where they can run around and touch "all the things." Sometimes that kid may even be a 35-year-old adult who's still a child at heart. Whatever your case may be, the Greensboro Children's Museum ranks near the top of our list of can't-miss attractions. More than 20 exhibits encourage youngsters to explore and learn. Add in regular scheduled events such as adult cooking classes, and you're ensured entertainment for all ages.
5. International Civil Rights Center & Museum
The 1960s in America was a time of heroic voices and impactful changes. Greensboro certainly had its fair share of involvement in this history with the now iconic non-violent sit-ins that helped spark the larger national civil rights movement. At the International Civil Rights Center & Museum, you can explore the events that helped ignite a nation, and enjoy the thoughtful and interactive exhibits perfect for all ages.
6. Antique Market Place
If you're looking to continue on your journey back through history, the Greensboro Antique Market Place is sure to whet your appetite for all things old and collectible. Open seven days a week, be sure to bring your walking shoes and a truck to haul away those goodies. You may not find any of George Washington's wooden teeth, but the organized layout will help you locate plenty of other household and rare items.
7. Gibb's Hundred Brewing Company
After all that shopping, you'll likely have worked up a decent thirst. Greensboro has you covered with Gibb's Hundred Brewing Company. One of the most popular breweries in the area, Gibbs offers their own craft creations brewed in house along with a host of regional and national favorites. Locally inspired snacks are on offer and guests are encouraged to bring in their own favorite dish from nearby restaurants. As a bonus, well-behaved pooches are welcome both inside and on the patio, so rover can join in on the fun and shenanigans.
8. Greensboro Downtown District
Look, we get it, there's one in every group. You know that friend. The one who can't seem to make up their mind on whether they want pizza, chinese, indian, or some crazy modern chinizian hybrid. If this scenario sounds familiar, Downtown Greensboro has you covered. The classic and accessible downtown layout retains a small-town feel with big-time shops, restaurants and entertainment venues. Local parking and recently revitalized green spaces only add to the convenience and charm of the city's shopping and cultural heart.
9. Boxcar Bar + Arcade
Here's a math problem for you. What do you get when you combine cold, frosty beverages with a variety of modern and classic video games? The answer is Boxcare Bar + Arcade in Greensboro (although we also would have accepted a recipe for awesomeness). 24 rotating drafts and over arcade games, pinball machines, and air hockey tables combine with an outdoor pizza kitchen to ensure that you'll have no reason to leave and every reason to bust out a few more tokens while aiming for Frogger high score victory.
10. Greensboro Science Center
Do you enjoy peeping at penguins? Maybe you're interested in cavorting with crocodiles. Perhaps, even, you seriously dig on dinosaurs? If any or all of the above apply to you, head on over to the Greensboro Science Center. As an aquarium, zoo, and museum all in one, there are few better ways to spend an afternoon than taking in the wide variety of attractions, exhibits, and educational animal habitats in the Greensboro area. When your feet get tired, simply park yourselves in the Adventure Theatre Show where you'll be entertained by Indiana Bones or a lively meerkat show.
There you have it: 10 of the amazing reasons that the Dental Offices of Graham E. Farless, DDS, call Greensboro home. Whether you're in the area sightseeing or call Greensboro home, we invite you to book an appointment and let us show you what a local, hometown dentist has to offer.
Read More